Our Exhibits
Explore Our Exhibits
Picturing Women Inventors
 This vibrant poster exhibit by the Smithsonian explores the inventions of 19 American women. Astronauts, computer pioneers, and businesswomen join athletes, engineers, and even teenagers in this notable collection of inventors!
 Traveling Exhibit – Smithsonian
Exhibits for Ages 0-10
CMOP offers eleven engaging exhibits for children from ages 0-10! Learn and explore with these hands-on, interactive, and educational exhibits!
Gone Fishing
Ahoy Matey! Get ready to set sail for a grand fishing adventure on the Clara Mae Shrimp Boat in the Gone Fishing exhibit! Before setting sail, children can suit up in fishing vests and gather fishing poles in the Bait and Tackle Shop. Children learn about the fish found in the local waters, haul in the crab and shrimp traps, and navigate their way back to the Savannah Harbor with the help of a working lighthouse!
This is a great spot to learn about the importance of the shrimping industry to the southern coast, and the state's fishing heritage!
Lil' Sprout's Market
Stop by the Lil' Sprout's Market to shop for everything on your grocery list! Children can weigh, count, and sort as they push their grocery carts down the aisles while shopping for fresh fruits, vegetables, and seafood. They can decorate a delicious birthday cake at the bakery!  Children can enjoy both roles of seller and customer while learning all of the key aspects of a grocery market.
Under Construction
In the Under Construction exhibit, children are encouraged to dream, imagine, problem-solve, design, and build together with Imagination Playground blocks, Legos, and more! Through the process of building and design, children can foster self-confidence, critical thinking skills, and develop a lifelong interest in science, technology, engineering, and math. 
So grab a construction hat and some tools, and get started!
Young at Art
Young at Art is a great space for the imagination and creativity to flourish while children explore their inner Michelangelo! This is the place where it is okay to be messy. Children can paint masterpieces using the art easels or through water painting on a 10 foot slate painting wall. Join us for a new theme every week as we celebrate the process of art.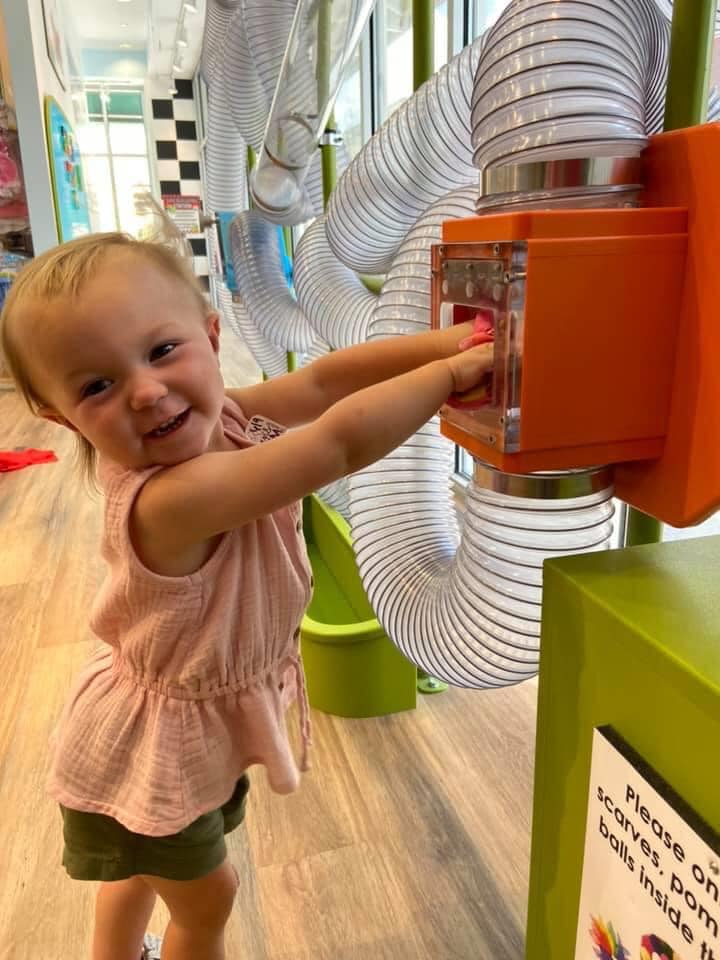 Here children can launch colorful scarves, balls, and pom poms into the air at high speeds through a towering tube system of air ducts and diverter boxes!
They can build parachute fliers in the Flight Lab, and also hypothesize and test weights vs. heights of flying and floating objects. Children discover that while air is invisible, they can observe the power of air on the things around them as a force of energy. Little ones can conduct experiments to learn how the different masses of objects can affect how quickly they flow through the tubes.  Who knew that aerodynamics could be so much fun!
Sustaining Exhibit Sponsor: Pooler Pediatric Dentistry
Grains of Sand
The Grains of Sand exhibit boasts an augmented reality sandbox called iSandbox! This is an interactive, hands-on sandbox combined with 3D visualization applications. iSandbox is an exciting, new learning tool that opens a world of possibilities. Children can simply mold the sand by hand and watch as the landscapes come to life! They can study an elevation color map with topographic contour lines and simulated water. iSandbox lets lava flow, oceans swirl, grass grow, and bubbles blow!  iSandbox also helps children learn about colors and numbers and how to draw and explore their surroundings. Come on over and get to digging!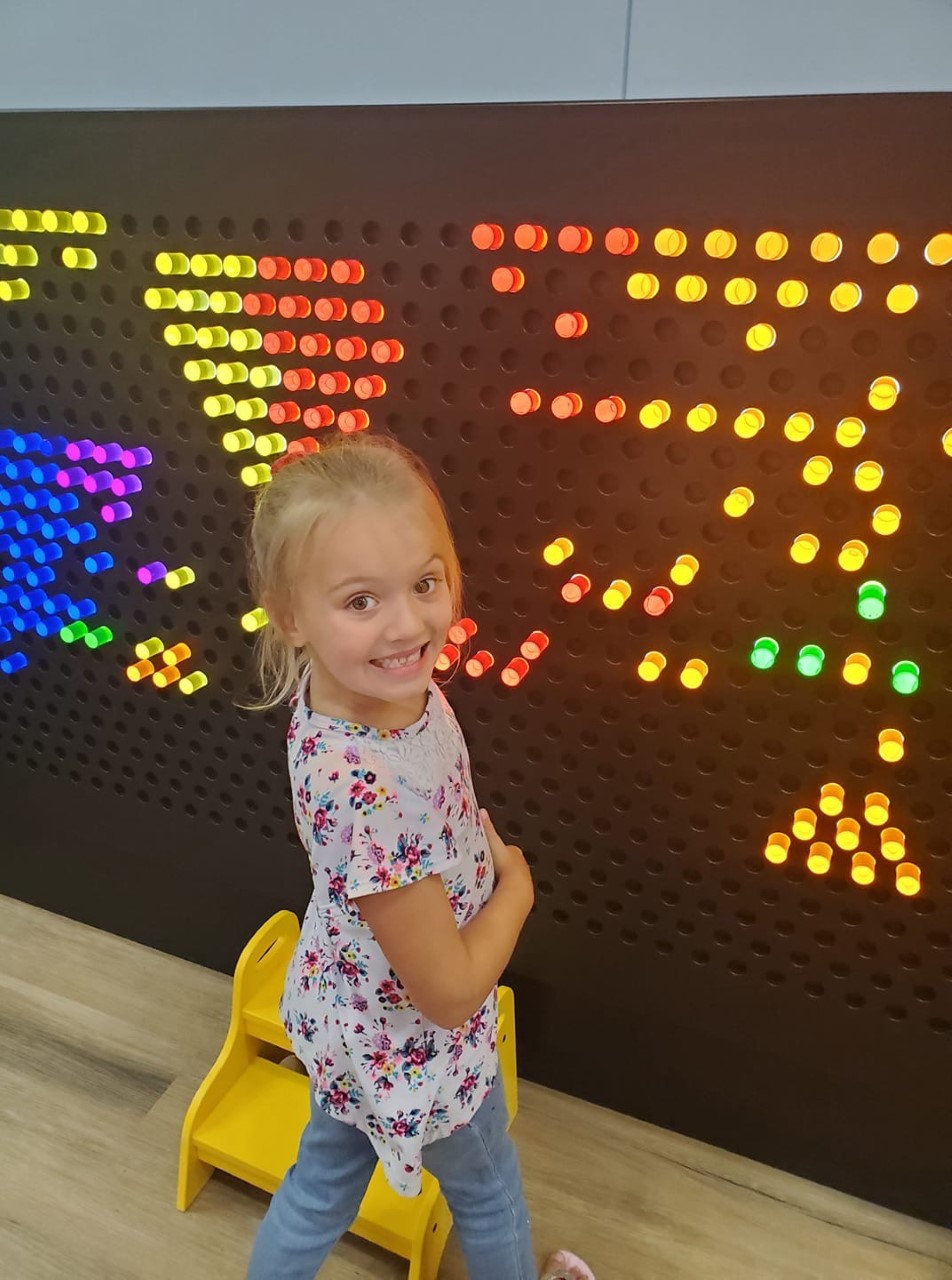 Color & Light
Color & Light is an interactive exhibit where children can explore and experiment with color and light. The Light Bright Wall reimagines a classic children's toy, turning the experience into a magical, larger than life activity for little ones. Children can explore light, color, and patterns by inserting transparent colored rods into the light box. In addition, two light tables provide another interactive surface for children to practice their fine motor skills through sensory play. Children can see what happens when colored lights actually overlap while playing at one of the light tables or build beautiful colored towers with the transparent, magnetic tiles. Brightly colored slides applied to the light tables teach about a range of topics from animals, insects, to the human body!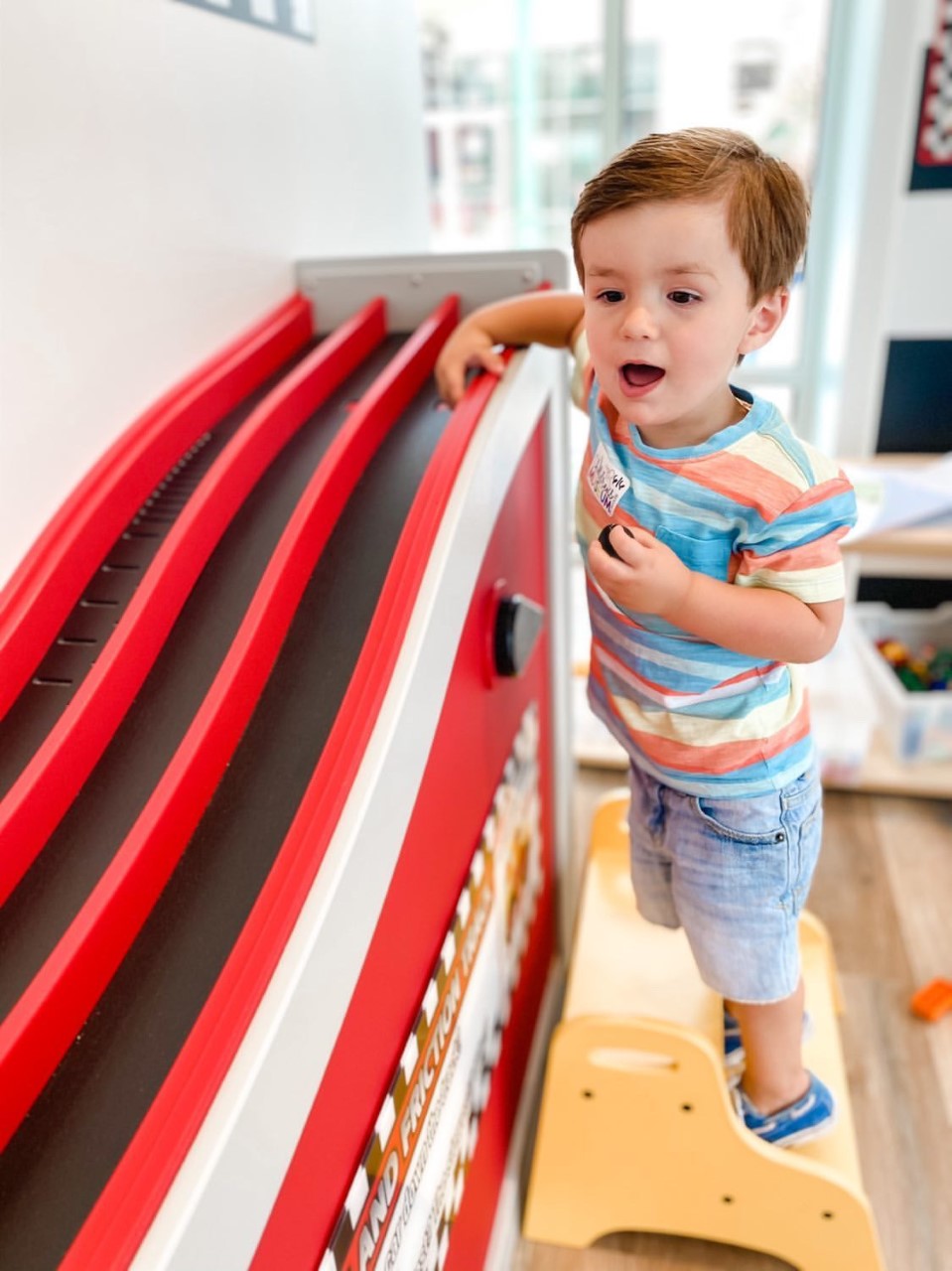 Lego Time
The possibilities are endless once children get their hands on the Duplo and Lego-style blocks in the Lego Time exhibit! Here the sky is the limit as kids can build with the colorful blocks that click right into the vertical Lego wall. Children can design and build a car using the Lego-style blocks and wheels and race it at the Speedology Race and Friction Track! Discover during the race on the friction and bump track how physical forces can influence the way cars move and the distance they can go.
Ready…set…GO!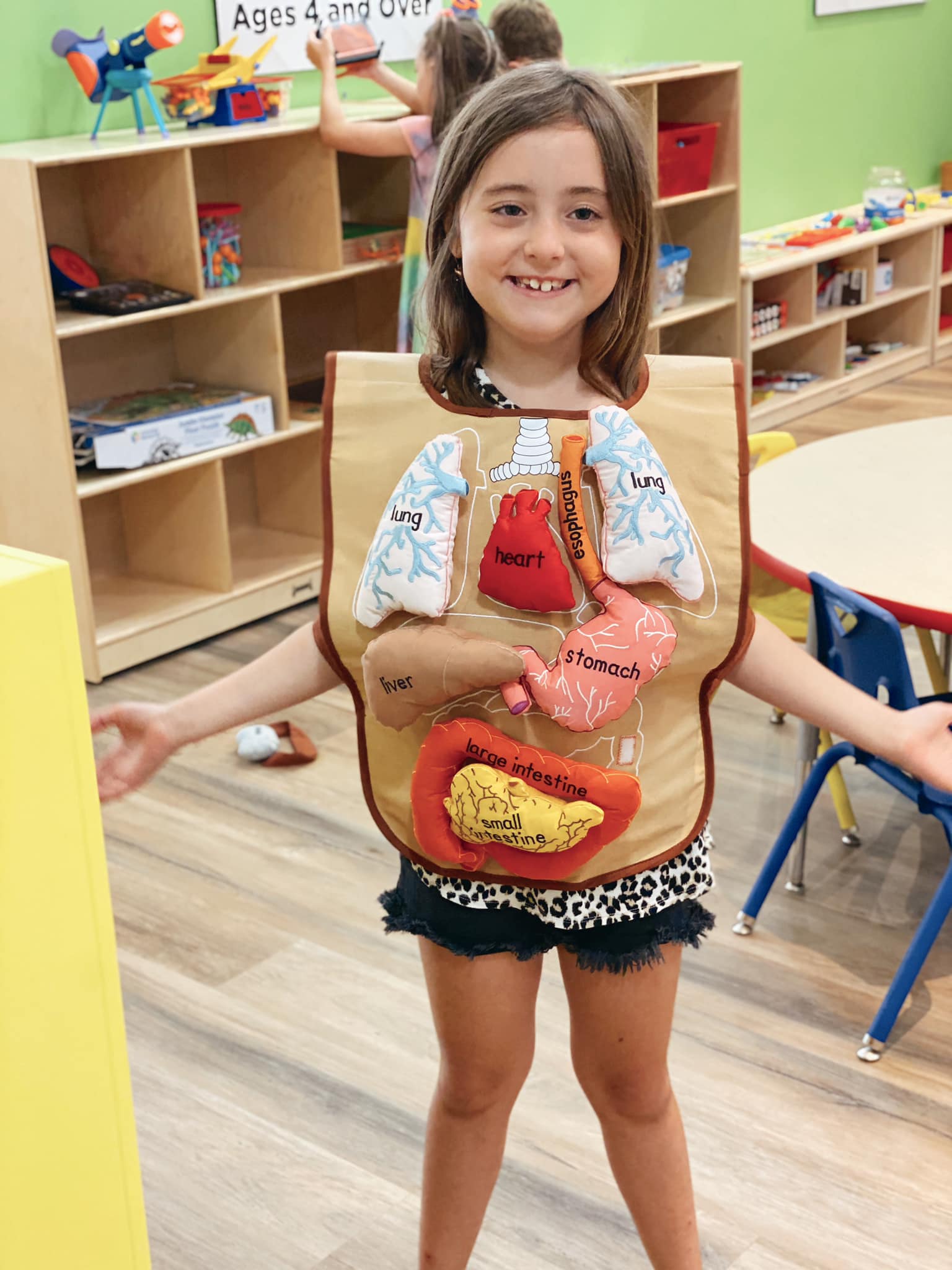 Discovery Center
Through the joy of STREAM (science, technology, reading, engineering, art, and math) play and experimentation, children become scientists and thinkers as they use their natural curiosity to observe and explore how things work and why things happen. Here children can explore the shelves to discover a world of possibilities. Join us for weekly programs that highlight different topics within the STREAM world!
Grandma J's Farm
Put on your overalls and come on down to Grandma J's farm! Here children can learn about the dairy industry while milking our life-size cow replica, Bella, and harvesting a plethora of crops! They can role-play as farmers while planting potatoes and carrots, picking the ripest tomatoes and apples, and collecting the eggs from the Chicken Coop. If there was ever the perfect place to sing "Old McDonald" with your child, this is it! EIEIO!
For Our Youngest Visitors
Enjoy this safe space for babies and toddlers under 2 years of age.
Tot Spot
Enjoy this enclosed space designed specifically for the Museum's youngest visitors. Infants, crawlers, and early walkers have a bright, clean, sensory-rich environment to explore with plenty of books and toys to keep their curious minds learning.
Sustaining Exhibit Sponsor: Bright Life Chiropractic
CMOP AT HOME
Click on the buttons below to extend Museum learning at home!